Cinderella Carpet One History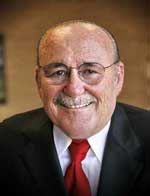 Stan Haynes
When Truman was president and Joe Luis was champion, Cinderella Showcase opened its doors.


Founded as a family business in 1947, Cinderella Showcase, Inc. has grown to be the largest full-service floor and window covering company on California's Central Coast. At that time the Company consisted of 2 employees. By 1972, the first of many exciting expansions had begun. In 1989, their new South Salinas showroom opened for business. At that time, it was the largest freestanding showroom in Salinas. And as the volume of business rapidly increased, the number of employees also continued to grow.


In 1992, the Company joined Carpet One, a national organization of independent carpet dealers who collectively purchase together to obtain the lowest prices. They also collectively merchandise, advertise, and share operational ideas to provide our customers the best products at the highest level of service.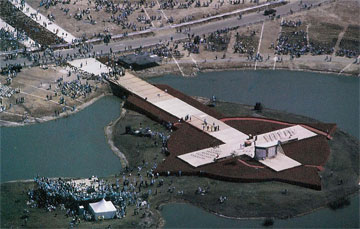 With the expanding needs of commercial business, two new companies were formed in the 1990's; the Floor Center, a full-service company exclusively for commercial and subdivision customers; and ProSource, a member-only, wholesale company offering manufacturer-direct pricing.

In 2010 Cinderella moved its retail location and combined its operations with its division of ProSource in an effort to provide their customers the best products at the highest level of service.


Not many floor covering stores can say they laid carpet for the Pope!


In 1989, Pope John Paul made a special visit to the United States. His itinerary included Laguna Seca Raceway in Monterey County where a large platform was to be constructed especially for the event. The platform, which used as much lumber as would be necessary to build 15 houses, required 15,000 square yards of carpet. Cinderella Showcase was awarded the project. Beginning at 6 a.m. the day before the event, the carpet was completely installed by 3 p.m. that same day.


Another significant project awarded to Cinderella Carpet One Floor & Home was the Training Facility at the Diablo Canyon Power Plant requiring the installation of 3,500 square yards of carpeting throughout the highly-technical, sensitive complex. We continue to supply DCPP with carpeting as needed.